Report Templates Created by Liongard
Overview
Liongard's prebuilt Report templates are a great starting point for MSPs looking to report across systems and Environments with minimal configuration. These prebuilt report templates pull in information across all of your Liongard Environments to give your team a complete view of all your customers. You can also clone them and customize them to your liking.
You can view all of Liongard's prebuilt Report Templates under the Templates Tab and filtering by Liongard in the Created By option.
CIS Aligned Report Templates
Liongard's CIS Aligned Report Templates are a great resource for MSPs who want to strengthen their Environments' security posture by reviewing common security related data.
Since these also correlate to specific CIS controls, Partners are able to quickly provide proof of standard security practices in place to compliance officers and cyber insurance companies.
These Report Templates can be found by navigating to Reports > Templates and searching for "CIS"
Asset Inventory (CIS v8 control 1.1)
An accurate depiction of all hardware assets is essential to understanding the environment. This report surfaces the inventory information for assets across the stack and makes it easy to identify specific devices or groups of devices based on their characteristics.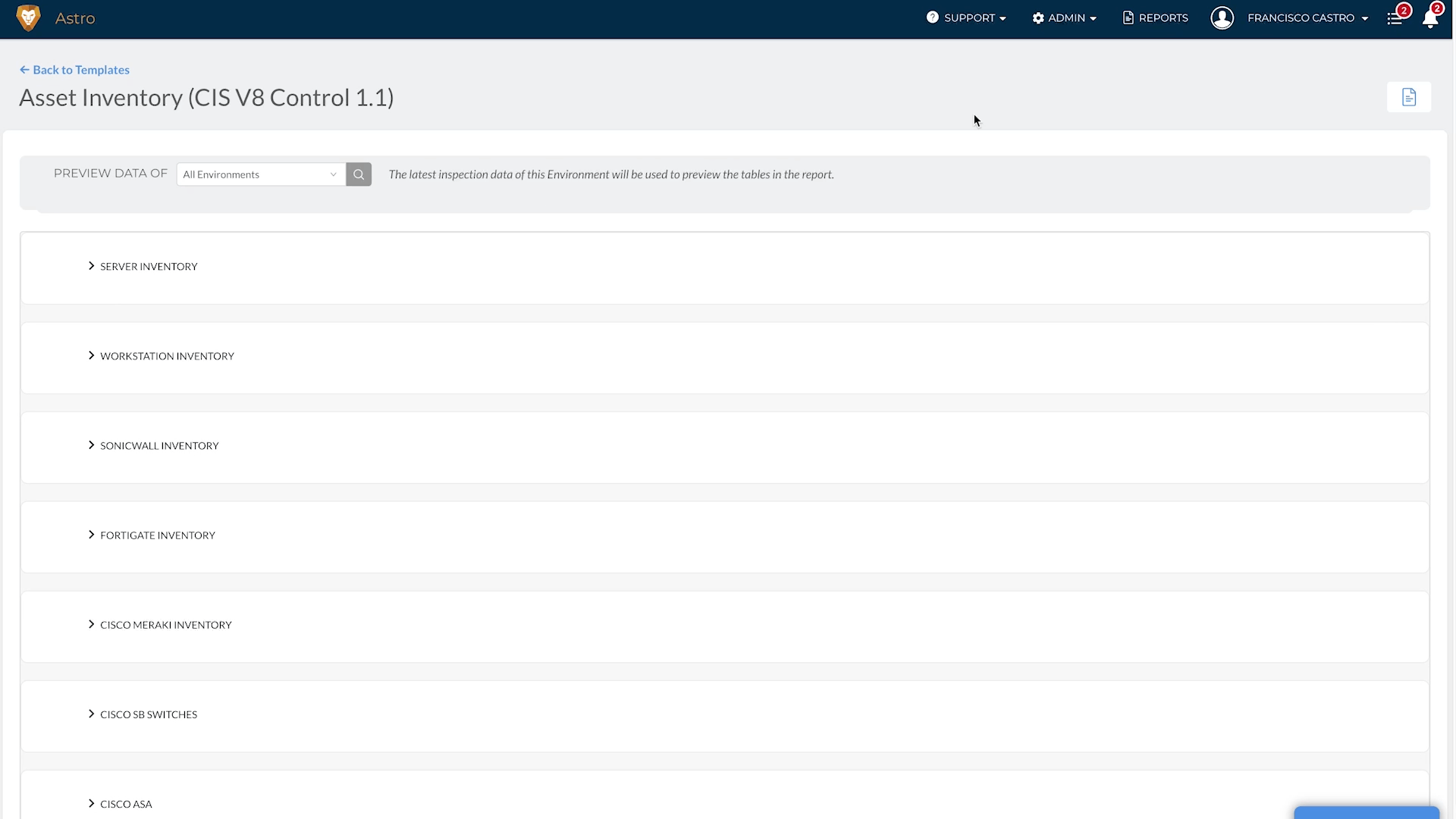 Software Inventory (CIS v8 control 2.1)
This report provides an accurate depiction of the software installed on every computer and server, helping MSPs identify any unauthorized or unnecessary software from their systems.
Email Security (CIS v8 control 9.5)
This report helps MSPs monitor their email security by reviewing DNS, SPF, and DMARC records to ensure they are configured correctly. Proper configuration of these records protects domains against cyber-attacks and other security threats.
Account Management (CIS v8 controls 5.1- 5.5)
This report helps MSPs identify active, dormant, and admin users, as well as verify strong password policies. This is an important step in maintaining an accurate list of who should and shouldn't have access and keeping the security posture in check.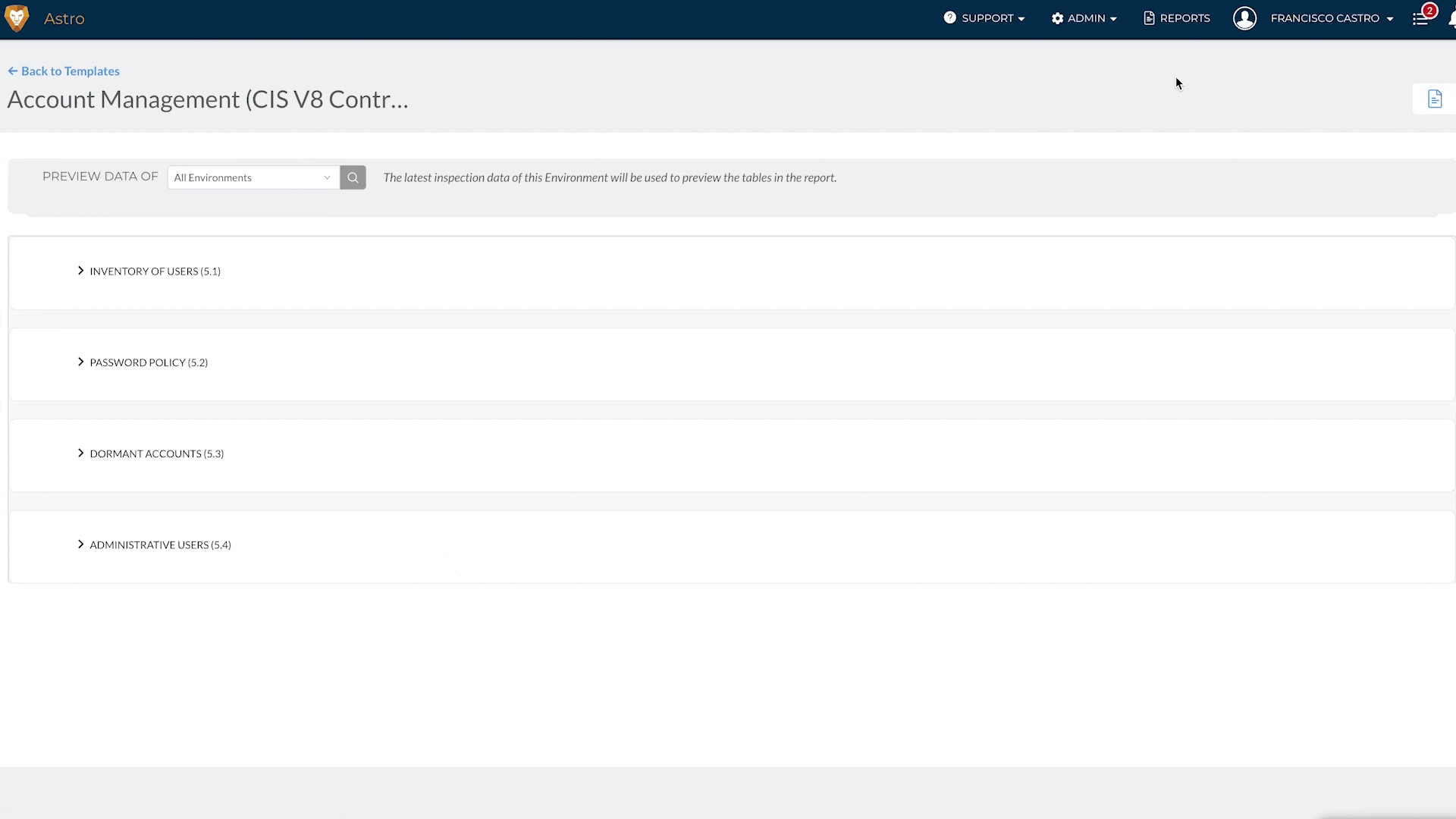 Windows Patching (CIS v8 control 7.4, 7.5)
This report makes it easy to identify and verify if any patches have failed or not been installed, ensuring workstations and servers are secure.
Updated about 1 month ago
---